About seven weeks ago, I initiated a weekly tradition on Mastodon. Every Friday at 4pm, I began posting questions with the objective of discovering and connecting with more like-minded cyclists. Over time, I've continued this routine, formulating new inquiries and eagerly awaiting the diverse and insightful responses that follow. Without fail, this weekly exchange never fails to bring a grin to my face, with the lively and often amusing discussions that transpire. It's a delightful experience that keeps me motivated to continue.
I figured I'd peel back the curtain and show how I've made it into a workflow so I can make it more enjoyable and consistent.
It makes me smile so I'll keep doing it.
The Questions
To create the questions for #BikeNite, I utilize the services of ChatGPT, an AI language model that generates random queries related to cycling. However, I review and edit them to ensure their relevance and coherence. Typically, I aim to come up with seven questions that may or may not revolve around a weekly theme, such as bicycle travel.
Once I have edited and finalized the questions, I transfer them to a text document. To ensure that they appear at the appropriate time on my feed, each question starts with OK #BikeNite, next question. By using this hashtag, I can easily follow and keep track of the questions as they appear on my feed. This allows me to ensure that the questions are posted at the designated time, thereby maintaining the consistency of the weekly event.
The 8am-ish Friday reminder
Around 8am on Friday I post a reminder to the folks of the timing, I also attach a cycling related image to the post.
The post looks like this:
Reminder:

Today at 4pm PST #BikeNite kicks off.

Let's talk about cycling.

#BikeTooter #Bikes #Velophants #Biketoot #Cycling
#MTB #MountainBike #MTBlife #JustRide #RoadBikes #Gravel

IMAGE

The Cycling related image for the reminder post
I generate the image using either Stable Diffusion or MidJourney AI.  The machine learning models seem to have an issue with cycling or bicycles, and I usually have to do a few rounds of image generation, and prompt refining. In the last two sessions I used MidJourney which had a better output with less refinement.
Example:
Auto Tooting
At first I posted the questions manually by copying and then pasting them in at 5 minute intervals starting at 4pm. I found that it was hard to keep the proper timing, in addition to responding to all the answers. I did a little searching and found the Mastodon Scheduler. Which has been SUPER helpful. At some point it will go away as Toot scheduling will be integrated into the Mastodon UI properly at some point, but I haven't found an ETA on that.
Mastodon Scheduler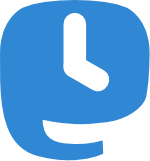 As a side note: I kind of want to write a Python/Flask/Javascript version of the scheduler, just to try it and learn more. TBD on that...
To ensure that #BikeNite runs smoothly, I schedule the initial post and the first question to go live precisely at 4pm. Each subsequent question follows at five-minute intervals. By limiting the number of questions to seven, I can wrap up the event by 5pm, which coincides with my family time. If I need to attend to dinner or other activities, I can step away from #BikeNite and rejoin later in the evening. By automating the posting process, I can maintain the consistency of the event from week to week without compromising my other obligations.
Game Time
At around 4pm, I make it a point to finish any ongoing tasks and inform my family that it's time for #BikeNite. I grab a drink of water and settle on the couch with my laptop, eagerly anticipating the first question to appear. I keep a text document with all the questions handy, just in case there's a technical glitch with the scheduling tool, as happened two weeks ago. As with any technology, it's always wise to be prepared for unforeseen issues.
Since I create and edit the questions, I typically have a ready response to share as soon as the first question is posted. After that, I wait for other participants to chime in, curious to see where the conversation takes us. I make a point to boost and favorite almost all the responses in my notifications timeline for two reasons. First, it's a necessary aspect of the Mastodon algorithm. Second, it helps me keep track of where I am in the conversation, ensuring that I acknowledge and appreciate everyone's contributions. I believe it's important to ensure that all responses are seen and heard, and that participants feel valued and included in the discussion.
The After Party
Occasionally, I receive suggestions for other questions or spontaneously come up with new ones. When this happens, I add them to my notes in the text document. Later, I transfer everything to an Apple Pages file, which I save with the corresponding week number. I keep each file, as I don't want to repeat questions too often. That being said, some questions generate particularly humorous responses, making me tempted to ask them again ;)
Throughout the weekend, I enjoy seeing responses to the questions trickle in. I do my best to follow up with participants, boosting and favoriting their contributions as part of the Mastodon algorithm. Afterward, I turn my attention to brainstorming new questions for the following week. As a self-proclaimed bike geek, this process is particularly entertaining to me.
In summary, I constantly strive to keep #BikeNite fresh, engaging, and inclusive. I'm grateful for the wonderful community of participants who make each week a highlight of my Mastodon experience.
In conclusion, #BikeNite has been an unexpectedly enjoyable experience. It turns out that posting random cycling questions can be quite entertaining. As someone who has been a bike enthusiast for many years, I relish any opportunity to chat about bicycles. I'm grateful to all the participants who have joined in on the fun and made #BikeNite a weekly highlight.
Before wrapping up, I'd like to extend an invitation to anyone reading this. If you have some cycling-related questions you'd like to share, don't hesitate to post them to #BikeNite. Additionally, tag your posts with #BikeTooter (the broader Mastodon cycling community), and who knows where the conversation will lead us? Let's keep the good times rolling!
---
Are you feeling inspired to host your own #BikeNite? Don't hesitate to reach out if you need some assistance. Remember, you don't need anyone's permission to start your own weekly event. All you need is a handful of questions and a scheduled time. By organizing more events like this, we can help Mastodon become an even better platform for like-minded folks to connect and engage with one another. Let's keep the cycling conversation going!
Jeremy
---
Featured image generated with MidJourney AI